The "Sail" Is On!
Our Spinosaurus dinosaur hoodies are ultra-cozy and make the perfect gift for dinosaur lovers! These awesome dinosaur sweatshirts for men and women are unisex, tagless, and made from an incredibly plush cotton-poly blend. Our hooded dinosaur sweatshirt features the scientifically accurate fossil skeleton of Spinosaurus on the front, and all of our pullover dinosaur hoodies for adults are printed in fine detail and are collectible quality!
View details
We're Michael and Manuel - siblings who share a passion for all things prehistoric! Permia was born out of our dream to make the sort of products that we'd love to collect but never could find, and to build a brand that we knew we could hold to the highest standards - both in terms of science and art.
We're proud to share what we hope you'll agree are the most beautiful and creative prehistoric and dinosaur-themed products around, perfect for both adults and children. Whether you choose our ultra-soft t-shirts, plush hoodies, addictively collectible cards and stickers, or other gifts, we hope you have just as much fun wearing and enjoying them as we did creating them for you!
Learn More About Us!
ANCIENT LIFE. MODERN STYLE.
From Our Fans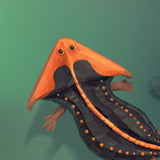 This hoodie is wonderful. It's incredibly comfortable, and has a fleecy inside that doesn't go away after washing it. It also doesn't have the elasticated bottom so doesn't ride up when you're wearing it. The sleeves are nice and long, which sold it for me, as I often find hoodies just a little too short in the arms. I will be wearing this until it falls apart!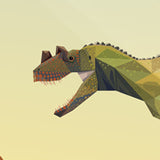 These dinosaur shirts are awesome. They're comfortable, colorful and great conversation starters. I've had strangers come up to compliment me when I'm wearing this shirt. The dinosaurs on the front and skeletons on the back are a great touch. Can't wait for more to come out!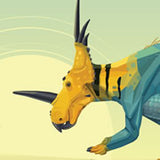 Needed a gift for a paleontologist - these were perfect! The artwork is very detailed, the cards are nice and thick, each comes with a sticker to close the envelope. I needed a set of them, and the website only offers them individually. The Permia customer service created a link for me that had them all in it so my purchase was fast and easy. They arrived quickly, nicely bubble-wrapped for a safe shipping experience. Thank you Permia!